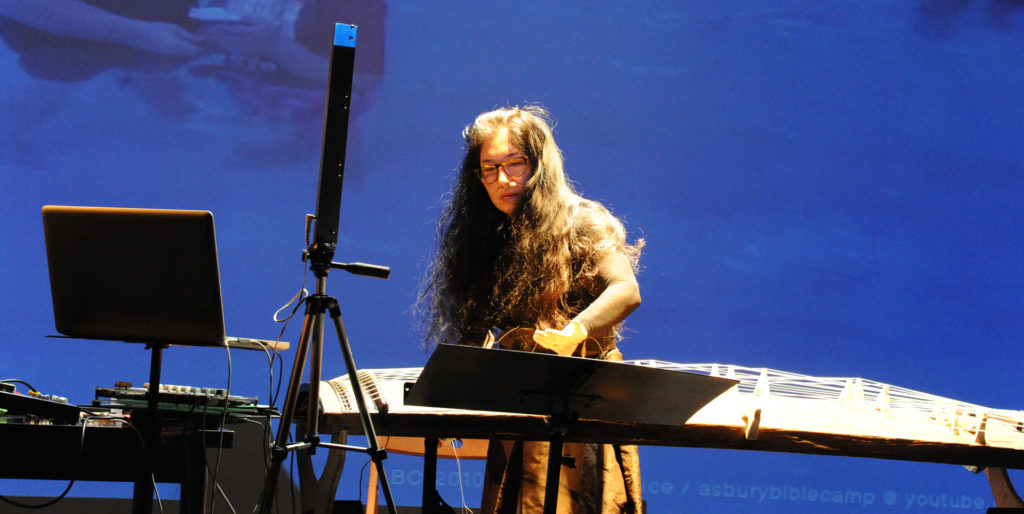 This is the home page.
Resonant frequencies meet parabolic surfaces made from clay of the earth, animals of the sea, and met with the activity of human toil. (more…)

April 2021: Guggenheim fellowship

Miya has been named one of the awardees of the 2021 John S. Guggenheim Memorial Fellowship for Musical Composition, given to individuals who have demonstrated exceptional creative ability in the arts. For a full list of 2021 awardees, see here.

Masaoka has been awarded a commission to compose a new work for the legendary EMPAC Wave Field Synthesis Array, a system endowed with an unbelievable number of 558-channel discrete loudspeakers.