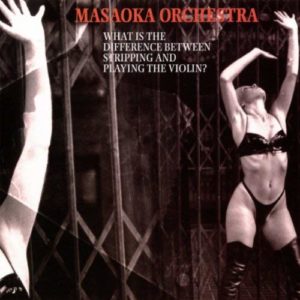 Performed by The Masaoka Orchestra: string section, Asian instruments, jazz in various idioms, rock and electronics.
Miya Masaoka, conductor.
Musicians include: George Lewis (trombone), India Cooke, Carla Kihlstedt (violin), Vijay Iyer (piano), Francis Wong (saxophone), Hafez Hadirzadeh (saxophone and ney), Glen Horiuchi (shamisen), Trevor Dunn (electric bass), Mark Izu (contrabass and sheng), Liu Qi Chao (erhu), Anthony Brown (drums), Elliot Humberto Kavee (drums and cello), Thomas Day (electronics), DJ Mariko (turntables).
Contains two extended works including 24,000 Years is Forever.
January 1998, Canada Les Disques Victo VICTO CD 058.